Business Angels WebConference with startups
Monday, 6th of October, at 20.00h CEST/GMT+2!
We are pleased to invite you to an online web-conference with startup companies organized by the Mannheim Business Angels. Attendance is free and open to everyone interested in startups and early-stage-investments. The alumni-based Mannheim Business Angels network connects entrepreneurs with our members/angel investors that can help them with seed-capital, expertise and their network.
In our next web-conference on Monday, the 6th of October, 20.00h, three young companies will present their innovative products/services. Statistics from venture capital investors in Germany have shown that investments in startups created by mixed-gender teams show a better performance, so we are looking forward to this webconference where all presentations will be held by gender-diverse teams.
To register for the event, please click on http://www.anymeeting.com/PIID=EB50DC87804C3C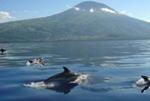 The first company Faial Ecolodge will be presented by two alumni from the Lisbon/MIT MBA-program and Instituto Superior Técnico Lisboa. Faial Ecolodge is an innovative, ecological tourist accommodation enterprise which combines design and sustainability at the Faial Island on the Portuguese Azores. You will find additional information in this video.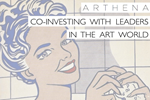 The second company presenting is Arthena, founded in NYC by alumni from Harvard University. Arthena is a crowdinvestment platform that gives you access to leaders in the Art World. Through Arthena, investors pool their capital to create small collections of fine art, known as syndicates. Arthena partners with notable art advisors, collectors, gallerists, curators and is building the next generation of art collectors.

The third company presenting is NineBuyNine, founded by alumni from Mannheim Business School/University of Mannheim. NineBuyNine is a discovery platform where consumers explore and discover valuable offers from local businesses. It resembles to the well-known business-model from Daily-Deal websites such as Groupon, but addresses their weaknesses and adds its own twist.
All startups present for 15 minutes each, followed by a question & answer-session.
The webconference starts on Monday, the 6th of October, 2014, at 20.00 (CEST/GMT+2) (add to calendar), in order to participate, you have to register for the event now:

Button not working? please copy the following URL into your browser
http://www.anymeeting.com/PIID=EB50DC87804C3C
Talk to you in our webconference on Monday, 6th of October, at 20.00h CEST/GMT+2!
Kind regards,
Mannheim Business Angels network